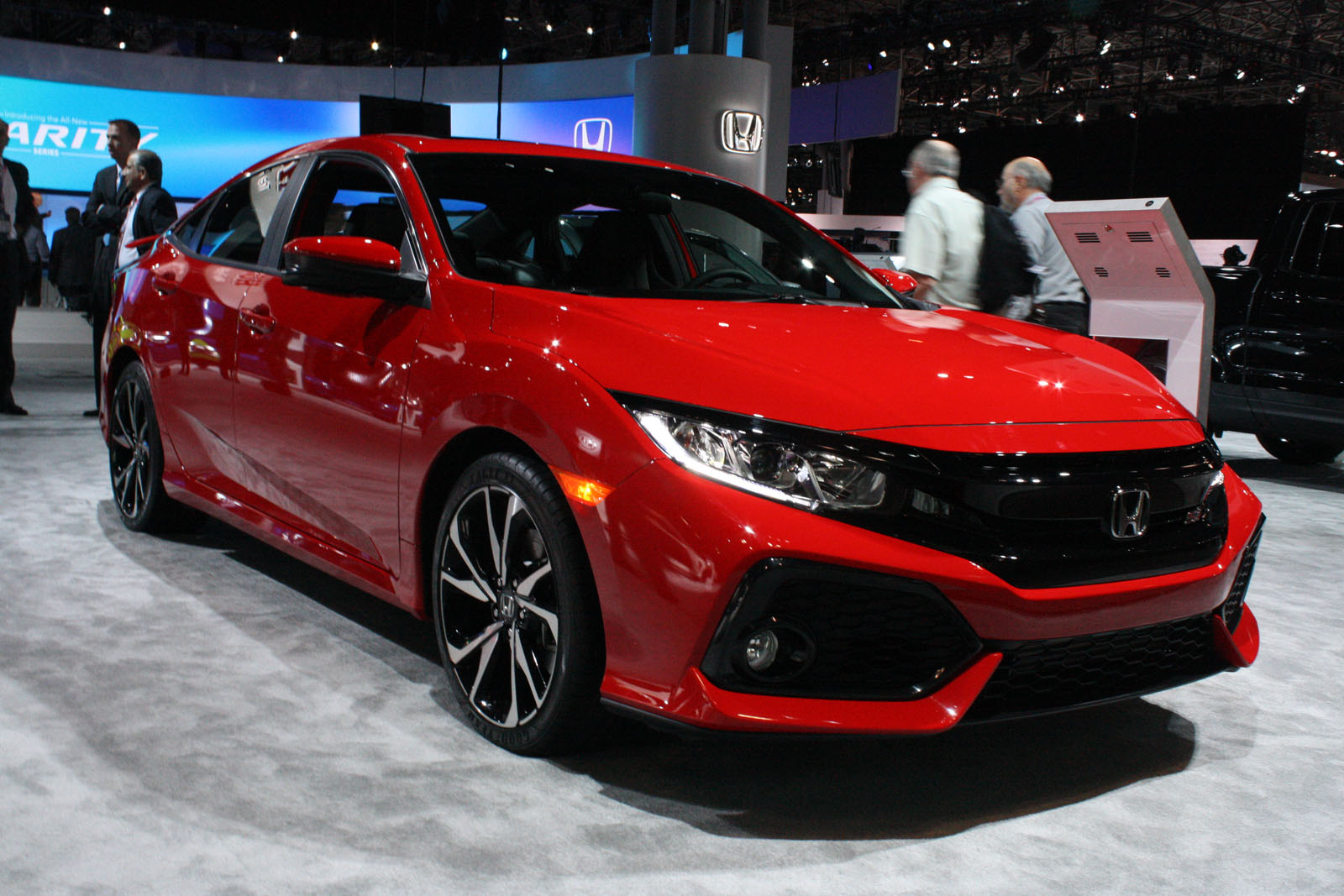 Sedans have emerged as a leading model for those in search of a mid-size vehicle. Whether it be single individuals, couples or small families, this type of car is a leading fixture within the overarching market.  The 2018 Honda Civic Sedan is a leader within the industry. In general, Honda has universally been known to craft dependable vehicles. This year's Civic is no different — as any are clamoring at the possibility of leasing/buying one of these beauties.
There are multiple models from underneath the 2018 Honda Civic brand. They include LX ($18,840), EX ($21,240), and Touring ($26,700). The EX version also includes the slightly enhanced options EX-T ($21,600) and EX-L ($23,900). Traits found on the aforementioned EX-T and EX-L (decklid spoiler, 174-HP 1.5-Liter Turbocharged engine, heated front seats, 8-Way Power Driver's Seat, Leather-Trimmed interior, Automatic-Dimming rearview mirror) are not found in the base model.
Civics are known for possessing tremendous fuel economy, and this year's model is no different. The 2018 Honda Civic gets roughly 32 miles-per-gallon in city driving and 42 miles-per-gallon on the highway. The standard 2.0-Liter engine comes equipped with six-speed manual transmission. When compared to competitors in its class, the 2018 Honda Civic is the best in terms of horsepower (158). Though its possessing a smooth ride, it also comes packed with some serious initial punch and acceleration.
There are a wide range of colors from which to choose from — including Burgundy Night Pearl, Rallye Red, Aegean Blue Metallic, Cosmic Blue Metallic, Taffeta White, Lunar Silver Metallic, Modern Steel Metallic, and Crystal Black Pearl. Customers have the benefit of personalizing their vehicle with a number of potential choices. For small fees, prospective car buyers may look into additional perks such as decklid spoilers, car covers, door edge guards, door edge film, and chrome door trim.
The interior base models include cloth seating, though leather can also be procured in more of the expensive options. As for standard characteristics, all include Bluetooth, a back-up camera (for parking), fold-flat rear seats, auto-climate control, tire-pressure warning, and USB slots. The cabin itself is both comfortable and spacious. A family of five can comfortably ride in the 2018 Honda Civic — whether it be a short trip to the store or a lengthy vacation up the coast. Parents feel even more secure in knowing that their children will be riding in a vehicle equipped with rear airbags, anti-lock brakes, side-mounted airbags, and blind-spot monitoring.
In addition to measures taken by Honda, the 2018 Civic Sedan passes many of the official safety tests with flying colors. The NHTSA gave the 2018 Honda Civic Sedan 5-star marks in every single major safety category. Duly, the IIHS offered 'GOOD' marks — the highest one can get — on all five of its tests.
Simply put, Honda once again introduced a quality vehicle. The 2018 Honda Civic Sedan is affordable, safe, aesthetically pleasing, and economically sound. What more can you ask for in a vehicle?
*Feel free to check out one of our sponsored partners' sites to learn more. 

Image Source: Raymond Boyd/Getty Images