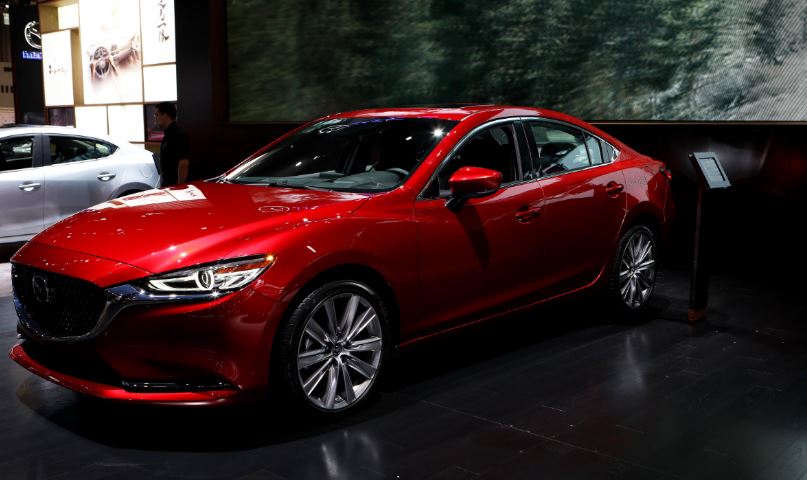 For those interested in leasing/purchasing a vehicle, there's simply no shortage of new and exciting models out on the current car market. Every brand offers their specific take on a model. There are variances in color, cabin presentation, car shape and technological differences. One popular model in particular is the mid-size sedan. Many companies offer their take on the classic model. In terms of the 2018 class, the Mazda 6 is a highly alluring and attractive vehicle.
The Mazda 6 offers six different models under its umbrella: Mazda 6 Sport 6MT ($21,950), Mazda 6 Sport 6AT ($23,000), Mazda 6 Touring ($25,700), Mazda 6 Grand Touring ($29,200), Mazda 6 Grand Touring Reserve ($31,700), and Mazda 6 Signature ($34,750).
When compared to previous makes, this year's model offers variation as it pertains to performance. A turbocharged 2.5-L four-cylinder engine is now available. If desired, one can get the Mazda 6 with manual transmission. Base models produce 187 HP and 186 lb.-ft. of torque. The souped up engine offers 227 HP and an impressive 310 lb.-ft. of torque. This car gets estimates of 26 miles-per-gallon with city driving and 35 miles-per-gallon on the highway (29 miles-per-gallon overall). The enhanced 2.5-L engine brings a respectable slash-line of 24/33/27 miles-per-gallon.
Aside from standard paint color options, premium choices include Machine Gray Metallic, Snowflake White Pearl Mica, and Soul Red Crystal. The design of the vehicle itself has been altered to include bolder and more handsome features. The Mazda brand itself worked tirelessly to make this year's model feature a contemporary and sophisticated aesthetic presentation.
Depending upon the chosen model, the interior cabin may come equipped with enhanced technological traits. Across the board, Mazda has crafted an experience rooted in class. For instance, the Sports trim model comes complete with dual-zone climate control, remote keyless entry, a push-button start, an 8″ display screen, Bluetooth capabilities, and a six-speaker system. The Touring model features those attributes — including a six-way power driver's seat and a six-speed automatic transmission. The Grand Touring model gets an 11-speaker system with heated side mirrors and navigation. Lastly, the Grand Touring Reserve includes comfortable leather seating, heated rear seats and ventilated front seats.
The newest model of the Mazda 6 firmly takes safety into consideration. There are standard LED headlights and taillights dispersed throughout the vehicle. Other safety mechanisms include blind-spot monitoring, rear cross-traffic alert, automatic transmission, smart city-brake support. For more expensive options, lane-departure warning, high-beam assist, and adaptive cruise control are available.
When looking at the Mazda 6 from 2017, the vehicle registered 'GOOD' scores on all five of the major IIHS Safety Ratings. The NHTSA also had strong marks across the board. Overall Rating, Frontal Crash Rating, and Side Crash rating all received five-star marks — with the rollover category accruing 4-stars.
This new and exciting vehicle promises to be a hit on the market. It possesses all of the necessary bells and whistles to present a prospective customer with a regal yet productive car.
*Feel free to check out one of our sponsored partners' sites to learn more about these exciting products. 

Image Source: Raymond Boyd/Getty Images