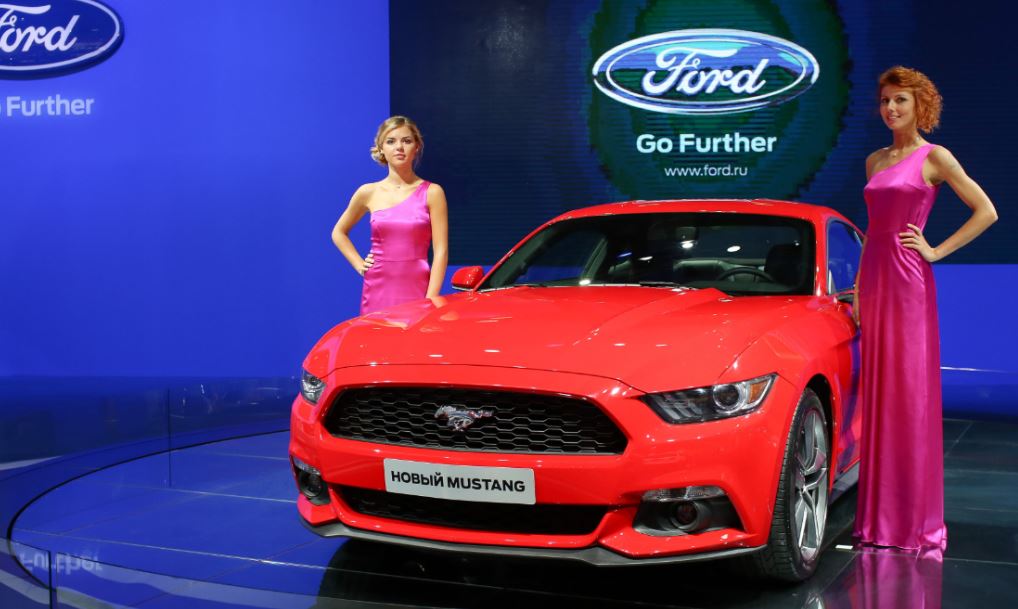 There are a number of fantastic sports cars made available all over the world. While the respective bells and whistles can be immensely alluring, the overall price of the car may be exorbitant and out of one's price range. This is especially the case for famed brands emanating from outside the United States. In terms of a classic American sports car, the Ford Mustang has long been a popular choice for prospective car buyers. The 2018 version in particular has all car enthusiasts immensely excited.
Featuring both convertibles and coupes, there are a number of options to choose from under the 2018 Ford Mustang umbrella. Some of them include the 2018 Ford Mustang EcoBoost Fastback ($25,680), the EcoBoost Convertible ($31,180), the GT fastback ($35,190), the Premium Convertible ($44,690), and the Shelby GT350 ($57,240).
The 2018 Ford Mustang has approximated averages of 21 miles-per-gallon in city driving, and 31 miles-per-gallon on the highway. Depending on the model, horsepower metrics range anywhere from 310 HP to 460 HP. The 2.3-Liter EcoBoost engine backs quite a bit of pop (350 lb.-ft. of torque). A 5.0-Liter V-8 also exists with the presence of newly integrated dual-fuel high-pressure direct injection. This then creates 460 HP and an rpm power of 420 lb.-ft. of torque. Also newly crafted is the 10-speed automatic transmission (which is considered the best automatic in any Mustang ever made).
The exterior of the vehicle is classic in nature, though wildly attractive all the same. An array of exterior colors are offered for all prospective car buyers (shadow black, oxford white, magnetic, race red, ingot silver, ruby red, triple yellow, lightning blue, kona blue, orange fury, royal crimson, lead foot gray).
With a car rooted in its classic nature, there's something to be said about staying true to the essence which first made the Mustang popular. The interior cabin of the vehicle is somewhat retro in feel. It's still roomy enough to house four people — though it has the vintage look many feel strongly about. Another nice perk is the relative tranquility when traveling in the cabin. When then factoring in the comfort level, this sports car certainly doesn't stay in line with many of the negative stereotypes generally associated with it.
There are some nice technological perks within the vehicle as well. All models have Bluetooth capabilities, multiple USB ports, and audio controls on the steering wheel.
J.D. Power — a very reputable safety organization — gave the 2018 Ford Mustang a 4.5/5 on Features and Accessories (design). The NHTSA gave a full 5-star rating on all crash test metrics. This includes perfect marks for front barrier crash, side crash, side barrier, rollover, and combined side barrier/pole ratings.
Without question, the 2018 Ford Mustang is yet another example of a quality sports car at an affordable price. With tweaks in performance and cabin comfort, it's got even more value than previous models.
Be sure to check out our sponsored partners' websites to learn more.

Image Source: Bloomberg/Getty Images