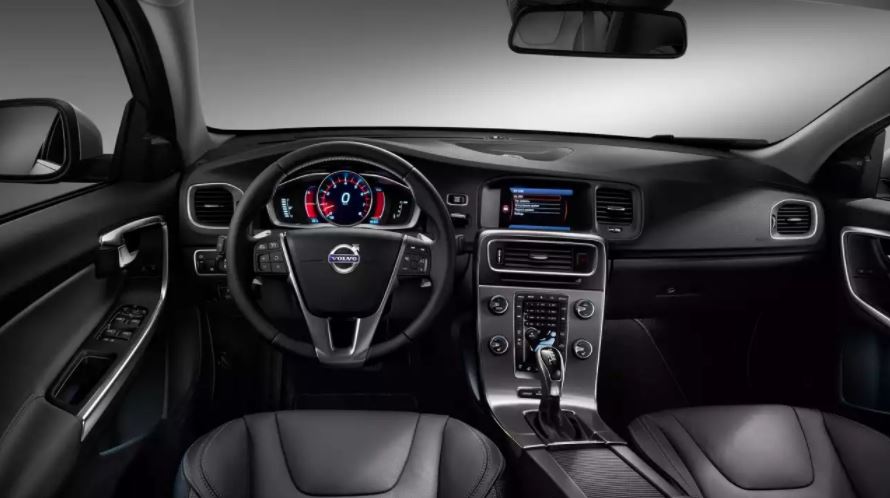 Compact executive cars have recently begun growing in popularity all over the world. The regal presentations of these smaller models have prospective car buys thrilled over the current market. For those in search of a luxurious car at a price that won't break the bank, the 2018 Volvo S60 is an excellent choice.
There are four fantastic designs within the 2018 Volvo S60 umbrella: Dynamic, Inscription, Cross Country, and R-Design. The Dynamic model is billed primarily as a smaller sports car. Priced at $34,100, the lowest rung of the 2018 Volvo S60 totem pole is a fantastic deal. As we move further down the proverbial line, Inscription ($36,950), Cross Country ($44,350), R-Design ($47,550), and Polestar ($60,000) all offer tremendous value for what each brings to the table.
Base models are equipped with 240 HP, eight-speed automatic transmission, and a turbocharged 2.0-liter four-cylinder engine. When compared to many of its competitors on the market, the 2018 Volvo S60 is a leader within the realm of fuel economy. The car receives an impressive 36 miles-per-gallon on highway driving, and 25 miles-per-gallon within the city. There are options to soup up the model further — as the '18 Volvo S60 has a supercharged version of the base engine. This 302 HP engine gets a respectable 22 miles-per-gallon in city driving, and 32 miles-per-gallon on the highway. In terms of acceleration, an all-wheel drive Inscription model travels from 0-to-60 miles-per-hour in 6.1 seconds.
The vehicle is striking aesthetically. Neatly proportioned with smooth finishes, the 2018 Volvo S60 is a microcosm for sophistication. Furthering the handsome appearance, each model comes standard with a panoramic roof, dual-integrated tailpipes, and 18-inch Tucan Diamond Cut Glossy Black alloy wheels.
Interior-wise, there are plenty of bells and whistles. An eight-way power-adjustable driver's seat allows for maximum lumbar support. The quality of the leather seats inside the cabin have improved — as has the appearance of heated seats (front, rear), a heated steering wheel, and an extra 3.4″ of legroom for back-seat passengers. On the dashboard, front-seat passengers/drivers are able to utilize a standard 7″ display screen. An eight-speaker sound system is standard — though it can be upgraded to a 12-speaker Harman Kardon audio system.
From a safety standpoint, the 2018 Volvo S60 is equipped with many integral measures. There are front and rear parking sensors for anyone operating the vehicle. There's also blind spot monitoring, automatic parallel park assist, and lane-keep assist. For those living in a more congested area, these facets are particularly helpful when navigating the perils of parallel parking.
The 2018 Volvo S60 registered 'GOOD' marks on every major safety category from the IIHS. Duly, the NHTSA offered five-star marks for frontal crash, side crash, rollover, and overall rating. As one can tell, Volvo puts a mass impetus on the safety for both its drivers and passengers alike.
As one can see, the 2018 Volvo S60 is a stylish model rooted in practicality and value. Rarely does a high-end vehicle possess this sort of fuel economy. When further factoring in the safety marks, the 2018 Volvo S60 is a fantastic option.

Image Source: Edmunds