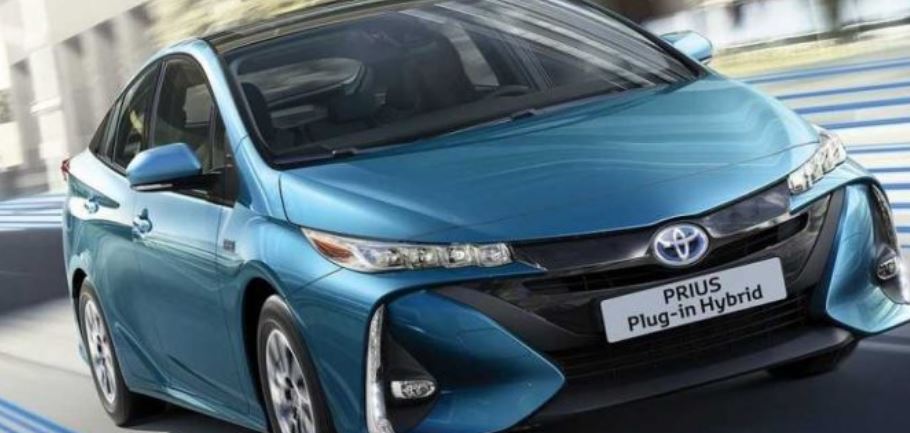 With prices for goods and services skyrocketing, people will do anything they can in order to save a few dollars. This axiom holds particularly true with the purchase of a vehicle. For those who commute to work on a daily basis, the ever-rising gas prices make these trips immensely expensive. There have been cars created to not only account for high gas prices, but also ones with environmental-friendly presentations. When looking on the current market, the 2018 Toyota Prius stands out as an absolutely terrific option.
The 2018 Toyota Prius has seven models to choose from: Prius One, Prius Two, Prius Two Eco, Prius Three, Prius Three Touring, Prius Four, and Prius Four Touring. Duly, each vehicle is presented in seven different colors (Hypersonic Red, Blue Crush Metallic, Sea Glass Pearl, Midnight Black Metallic, Blizzard Pearl, Classic Silver Metallic, Magnetic Gray Metallic). Aesthetically, the body of the vehicle is more on the futuristic side — particularly when compared to many of its competitors in the field. Though a bit unconventional, the 2018 Toyota Prius is a highly attractive and unique car.
From a performance standpoint, the vehicle comes standard with a 1.8-liter four-cylinder 121 HP engine. While this car won't compete with sports cars in terms of acceleration, it's virtually unparalleled when it comes to fuel economy. The 2018 Toyota Prius gets 50 miles-per-gallon on highway driving, and 54 miles-per-gallon on city limits. For those making frequent road trips or long commutes, this vehicle is nearly unbeatable.
The interior cabin is also highly impressive. For one, noise inside the cabin is minimal (to put it lightly). It allows passengers to travel comfortably without the constant noise of honking horns, angry motorists, and other inconveniences. Both rows of seating are said to be roomy as well.
There are a number of standard aspects within the cabin. They include a rearview camera, lane-keep assist, automatic high beams, a precollison system with pedestrian detection, and a push-button start. For more expensive packages, customers are treated to a plethora of exciting perks — such as a gigantic 11.6″ touch screen, a moonroof, a 10-speaker sound system, navigation, and satellite radio.
Adding to the value even further, the cargo room is very spacious. Depending on which car is selected, prospective buyers have the option of possessing a trunk with either 24.6 cubic-feet or 27.4 cubic-feet of space. This is perfect when having to transport equipment. The rear seats also fold down to offer even more room.
This car consistently ranks at the top when it comes to safety. The NHTSA gave the 2018 Toyota Prius a 5-star Overall rating. The IIHS also offered 'GOOD' marks across the board on every single major safety category. These statistics offer even more reason for why the 2018 Toyota Prius is one of the most sought after hybrid vehicles on the market.
This is a futuristic, practical, and affordable vehicle. Without question, the 2018 Toyota Prius holds tremendous value as it heads into the future. This car will age well, namely due to the supreme marks in fuel economy. When then factoring in its sparkling safety grades, it's truly a striking vehicle.

Image Source: releasedateautos.com