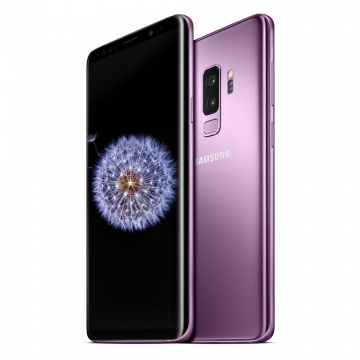 A huge debate is currently raging within the tech world — particularly for those individuals looking to purchase a new phone.
The prices of these new prototypes continue to skyrocket as the Apple vs. Samsung battle shows no sign of slowing down. No longer can a smartphone be looked at as merely an item. At this point, top-of-the-line models are investments. Both brands are known for introducing hotly-desired products, and have engaged in a "space race" of sorts for the past decade.
With each company recently releasing tnews model, we are going to take a deeper dive into the revamped Samsung Galaxy S9.
The Samsung Galaxy S9 has an enhanced modem when compared to past models. As such, maximum data transmissions faster than it ever really has before. This is a boon for someone who's job could rely solely on their phone. The rapid speed with which the phone operates is truly great.
Additionally, the camera capabilities with this phone are even more impressive. An improved slow-motion tool (960 FPS) captures up to four-times as many frames per second. For those aspiring Instagram photographers, one can easily manipulate the lighting with the advent of a dual aperture lens. Shutter speeds can also be adjusted — as can exposure levels and various filters. 4K video is also made available when recording your favorite musical act at a show, or even fun interactions between friends.
With streaming live television being such a popular endeavor in the current climate, the Galaxy S9 does a great job of providing the consumer with the best in quality for such an activity. Infinity Display allows for films, television, sports programs, and other digital media to simply pop from the screen. The speaker set-up within the phone's construction is also quite impressive. They're pro-tuned by AKG and featured surround sound from Dolby Atmos.
Other perks include a battery with up to 27 hours of life, a facial recognition unlocking component (which works in dark and light conditions), and also possessing the capability of being water-resistant for up to 30 minutes (in up to five feet of water).
The phone itself works in over 200 different countries (depending on one's individual plan). This makes traveling with the phone quite nice. Three potential options from a color standpoint include Coral Blue, Midnight Black, and Lilac Purple. Retail price for this phone is $799.99 — though certain plans allow for the customer to own for as low as $33.33/month (for 24 months).
Simply put, there's a lot to like about the Galaxy S9. One would do very well in acquiring such an implement for their personal and professional needs.

Image Source: Xfinity