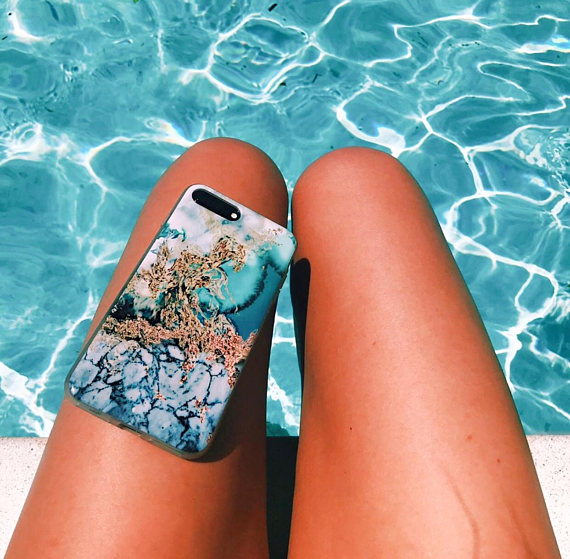 A personal cell phone has developed into an insanely precious commodity. Advances in technology have enabled smartphones to become virtual must-haves for anyone in the modern world. Duly, these communication devices are as intricate as they are expensive. As a means to avoid paying a sizable fee for another phone (in the event of it getting broken or dropped), many companies have come up with iPhone cases. Though designed to be a protective agent, many people purchase them solely for the aesthetics involved.
Traveling to a store in order to purchase an iPhone case may be problematic. There's not a whole lot of time during the work week for leisurely activity. Additionally, a store may not have that extensive of a collection to pull from. Fortunately, there are a number of online platforms dedicated to providing the consumer with effective, affordable, and strikingly beautiful iPhone cases.
Casely
Upon entering Casely's site, prospective customers are eligible to win a coupon for a free gift upon spinning a digital wheel. This is made possible once entering one's email address for future advertisements and deals from the company. Once on the site, Casely filters down iPhone cases by the devices themselves. All options are neatly displayed at the very top of the page. A sales tab showcases phones for the iPhone 6, 6S/plus, 7/plus, 8/plus, and X. For those leery about Casely, the company does a nice job of assuaging any concerns. A reviews tab includes written testimonials from former consumers. Duly, all customers receive free shipping on orders larger than $20.
MilkyWay
Without question, MilkyWay has a large inventory of phone cases. Featured/selected phone cases instantly pop up on the front page. From there, a gigantic drop down menu allows for customers to purchase iPhone cases starting at the iPhone 5 level. There are also exciting variations to the cases offered on MilkyWay. Prospective customers have the option of purchasing custom name wood case covers as well as cases with all different styles (clear, thin, slim, tough, marble, backplate, cherry wood, black wood, chrome, personalized). MilkyWay does its best to provide as many exciting options as possible.
GearBest
GearBest has a tremendously advanced and proficient filtering system. On the left-hand side of its website, GearBest  breaks down the exact amount of each iPhone case by price range, compatibility with Apple products (the type of iPhone model), features, style, brand, and the actual material of the case. Categorically, it also offers all iPhone models prominently on its home page — broken down by model. Without question, GearBest offers as easy an interface as one will find in terms of accessories. It even offers a narrowed down glimpse as to which phones are on sale, in stock, or are considered clearance items.

Image Sources: Etsy.com