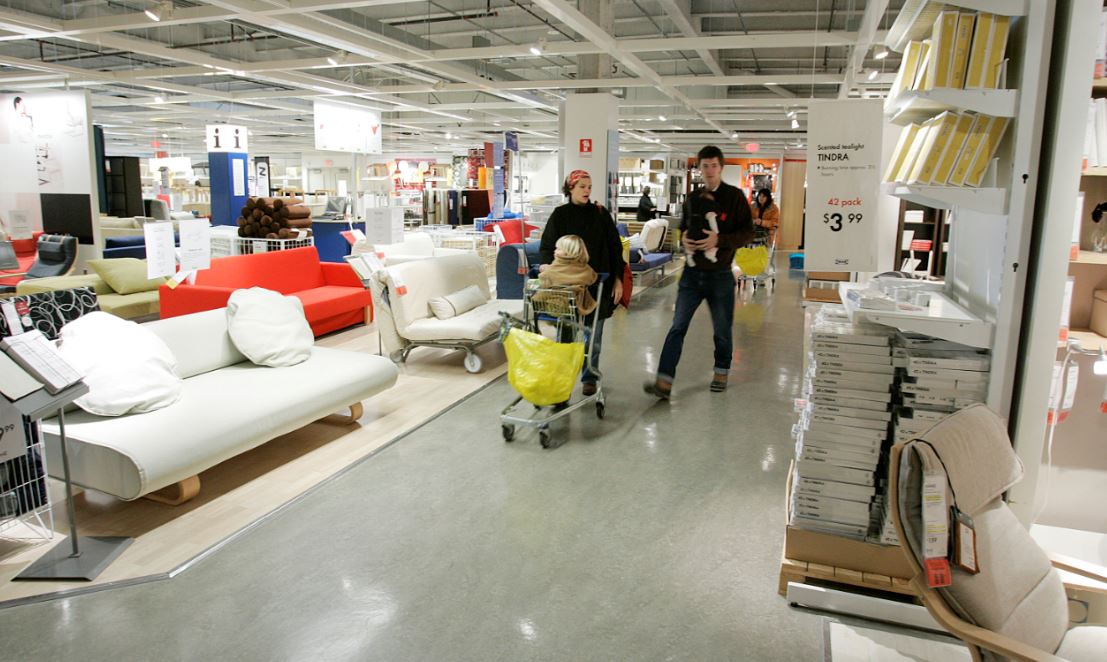 The act of buying modern furniture can be pricey, time-consuming, and problematic. When venturing to a store in person, one runs the risk of being privy to a limited selection of items. When making an expensive purchase, there's no real point in settling for a lesser product when the desired item is out there for the taking. There's also the time it takes to venture to multiple furniture stores. This proposition isn't easy — particularly when saddled with work responsibilities and family activities. If one's living in a more remote portion of the country, the nearest modern furniture store could be hundreds of miles away.
With all of this in mind, online furniture stores have helped in changing the game completely. There are three online stores in particular (AllModern.com, IKEA, and West Elm) dedicated to offering a diverse amount of items at a very reasonable price.
AllModern.com
AllModern.com is a website with a very comfortable interface. Customers can bounce around with ease when searching for the ideal piece of furniture. Upon accessing the website, notable sales are highlighted on the opening page. Duly, a graphic has been created to break down every specific item (furniture, outdoor, lighting, rugs, pillows) made available on the site. The furniture tab specifically has a large drop-down menu with every sort of furniture one could imagine. Interestingly enough, AllModern offers free shipping for any order over $49.
IKEA
IKEA has long been a staple for those looking for quality furniture on a budget. The Swedish-turned-Dutch company has long been a cost-effective option for college students, young professionals, and people immersed in the world of budgeting. A tab featuring 'products' offers a plethora of new and exciting options. IKEA does a tremendous job in offering great customer service. A tool called TaskRabbit helps people assemble items when purchased online. Additionally, there are a number of discounts from which to choose from (particularly if one's a member of the free IKEA FAMILY loyalty program).
West Elm
West Elm is rooted in sophistication with a twist of functionality and affordability. The company is big on special deals. Towards the top of the website's front page, one will see large discounts offered for modern furniture. Most of the content is modern bordering on trendy — though it's not ostentatious enough to the point where people would call it gaudy or garish. West Elm offers everything from living room furniture, bedroom furniture, and even dining room furniture.
As one can see, the online market for modern furniture is exceptionally robust. Aside from these three companies, there are countless furniture businesses rooted in online capabilities. As the consumer, it comes down to selecting the right combination of price and quality. Fortunately, many online modern furniture businesses fit the bill quite well in this capacity.
Be sure to check out our sponsored partners websites to learn more.

Image Source: Stephen Chernin/Stringer/Getty Images