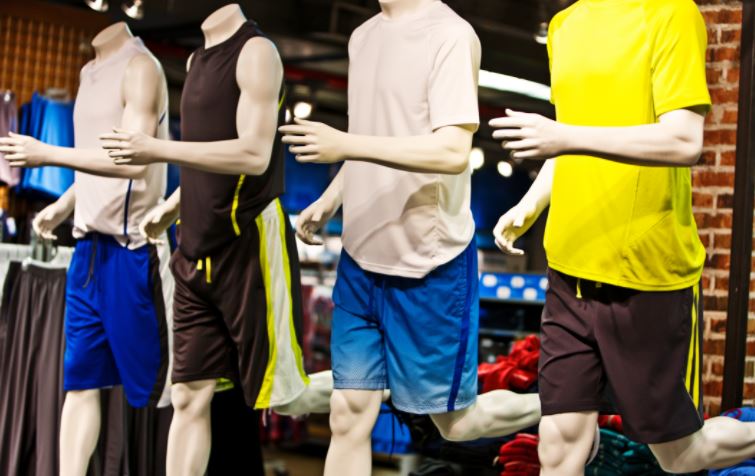 The act of working out has become not only a vital everyday act, but it's also become a social activity of sorts. There's an inherent competition in working out to improve one's overall health. Within that same token, clothing companies have driven competition further with the advent of workout clothes. These clothing lines are both practical and stylish. Depending on the brand, a workout shirt or top alone can be a pricey expenditure. Fortunately for those interested in physical fitness, there are multiple companies offering quality workout apparel at a fraction of the normal price. Amazon, Target, Victoria's Secret, and Kohl's all offer competitive prices when compared to wholesale dealers and the parent company of the said clothing itself.
Target has a plethora of stores scattered all across the country. Bigger brands such as Nike and Champion can be found at these locations for a lesser price. Compression shorts, shirts, pants, visors, and even sporting equipment are displayed at Target. More impressively, Target's vast collection of athletic apparel can be found within its online store. Though shipping will cost a fee internationally, domestic shipping is absolutely free. This is a boon for anyone looking to save a few dollars.
In recent years, Victoria's Secret has been making big gains in the workout apparel market. Their athletic line is colorful, diverse, and expansive for women of all builds. There are items for as low as $12.50. Duly, packages can include combinations of items (such as bras) for a smaller price than if the customer were to buy one singular piece of clothing. Lastly, the prices relative to other competitors (such as Lululemon) can generally be more affordable.
Kohl's offers athletic apparel for both men and women. The company's wide range of items enables customers to personalize their own desired athletic wear. Much like Victoria's Secret and Target, Kohl's online store offers a practical interface. Customers can cleanly view each athletic gear item before making a purchase. Kohl's offers products from Nike, Under Armour, and Adidas (among other brands).
Amazon is the giant when it comes to discounted athletic apparel. Bar none, this service offers a greater collection of athletic apparel than any other entity made available. Not only does Amazon feature the main heavy-hitters (Nike, Under Armour, Lululemon, Adidas), but it also possesses athletic apparel brands from all over the world. This consolidation method truly does make the buying process easy for a customer. The search tool enables anyone to pinpoint exactly that they're in the market for. More often than not, multiple brands possessing this item will pop up.
Simply put, one doesn't need to break-the-bank in order to purchase quality athletic garb. The aforementioned quartet of clothing institutions make the process quick, easy, and relatively inexpensive.

Image Source: DealNews