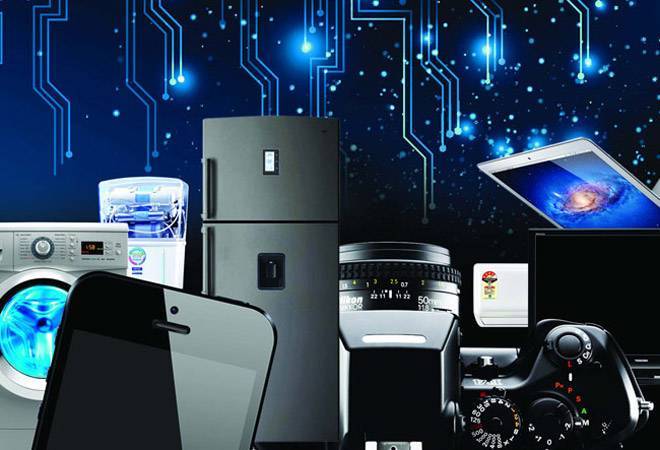 Don't look now, but the holiday season will be here in a blink of an eye. With Christmas right around the corner, people all over the country must get their proverbial ducks in a row when it comes to purchasing new electronics. The electronics market is about to burst with the newest and most revolutionary items. This includes the likes of phones, televisions, gaming systems, headphones, and laptops.
This year, a lot of stores are implementing a Black Friday month, with new deals popping up everyday from the start of November. We do expect the best deals to drop on Black Friday and Cyber Monday, but don't sleep on some of the daily deals from companies such as Amazon, Groupon, Best Buy and Walmart. To make things easier for the prospective customer, we've devised a list which will showcase the hottest new electronic items. Duly, we'll also mention the locations from which these items can be purchased.
TVs
Televisions are often a hotly-pursued item during the holiday season. Black Friday and Cyber Monday are two days in which millions scour the internet for terrific deals. There are a plethora of beautiful televisions made available during this time. All of them vary in range of price. However, one making waves in 2019 is the 65″ Samsung Class Q90R QLED Smart 4K UHD TV. Retailers have this specific television going for roughly $2,200 (originally $3,499). Many proclaim it to be one of the best high-performance televisions. Those particularly interested in a cost-efficient high quality TV can opt for Samsungs Q70 (sale price of $1,199) or VIZIO 65″ LED P Quantum Series ($900). For those interested in a more standard but still high quality TV, we are seeing deals already close to half off list price. Walmart for example, has a 50″ 4K Ultra HD Vizio for $248 (list $428) along with a 43″ 4K UHD Samsung Smart TV for $278 (list $499). Any major electronics online store will have all of these available — including Best Buy and Walmart, who are already showing Black Friday prices.
Tablets
Tablets are becoming a very popular entity for people in search of a transportable computer. Released earlier this April, the Samsung Galaxy Tab A 10.1 is making bigger waves than its predecessor. The 10.1″ item holds 4 different GB ranges of space — 16, 32,64, 128 GB. The wide screen is perfect for streaming live television. Duly, the Dolby Atmos surround sound makes the viewing experience more enhanced when compared to the average tablet. This fast-charging tablet is available starting at $229.99 this season. It can be found on Best Buy, Amazon and on the Samsung official website. Consumers have also highly rated the $650 Samsung Tab S6 (128 GB), as well as Apple's consistent iPad, starting at $329 with 32 GB.
Gaming Systems
The gaming world this year won't see many new console releases, but expect to see massive savings on existing models. Playstation is working on the PS5 for next year, but currently the most recent consoles are the Xbox One X and the Playstation 4 Pro (allow 4k HD streaming). The PS4 Pro is being offered for $300 (originally $400) and the Xbox One X is seeing a $150 discount when bundled with the new Star Wars game, Jedi Fallen ($350 sale price). We are also seeing big savings on the non-4k consoles, with Playstation offering the PS4 1TB slim console with a controller and 3 popular games for $200. Xbox is offering the Xbox One S 1TB with Jedi Fallen for $200 ($100 off). Expect to see a lot of VR deals and bundles as well.
As always, video games see a major increase in sales during the holidays. The popular Call of Duty series just released its most realistic and modern game, Call of Duty: Modern Warefare, just in time for the Holidays. Also, Star Wars: Jedi Fallen was just released November 15th, as well a new Need for Speed: Heat. Like most of the electronics on this list, all video game related items can be found on sale at Walmart, Best Buy and the likes. GameStop is also a great place to purchase anything video game.
Headphones
Headphones have become a very practical item when it comes to everyday usage. Many use headphones at the gym/while exercising, at work, and on their free time. In particular, the Bose QuietComfort 35 II is arguably the best set of headphones on the market currently. These headphones have a button specifically dedicated to Google Assistant. The noise-cancelling feature enables users to exist in a serene environment of beats and synths without the distraction of any ancillary annoyance. These headphones can be purchased at a number of electronic outlets (Amazon, ABT Electronics, Dell Home, Walmart, Best Buy) for $349.00.
Laptops
The company ASUS has a number of intriguing laptop options currently out on the market. By accessing Best Buy's official website, one can gain insight into the ASUS 15.6″ AMD A9-Series. Currently, it's going for only $399.99. This is a magnificent steal for anyone needing a gaming laptop — or one which can be duly used for work purposes. The laptop has 8GB of memory, and even includes a AMD Radeon R5 (for optimal image projection).
Image Source: Business Today