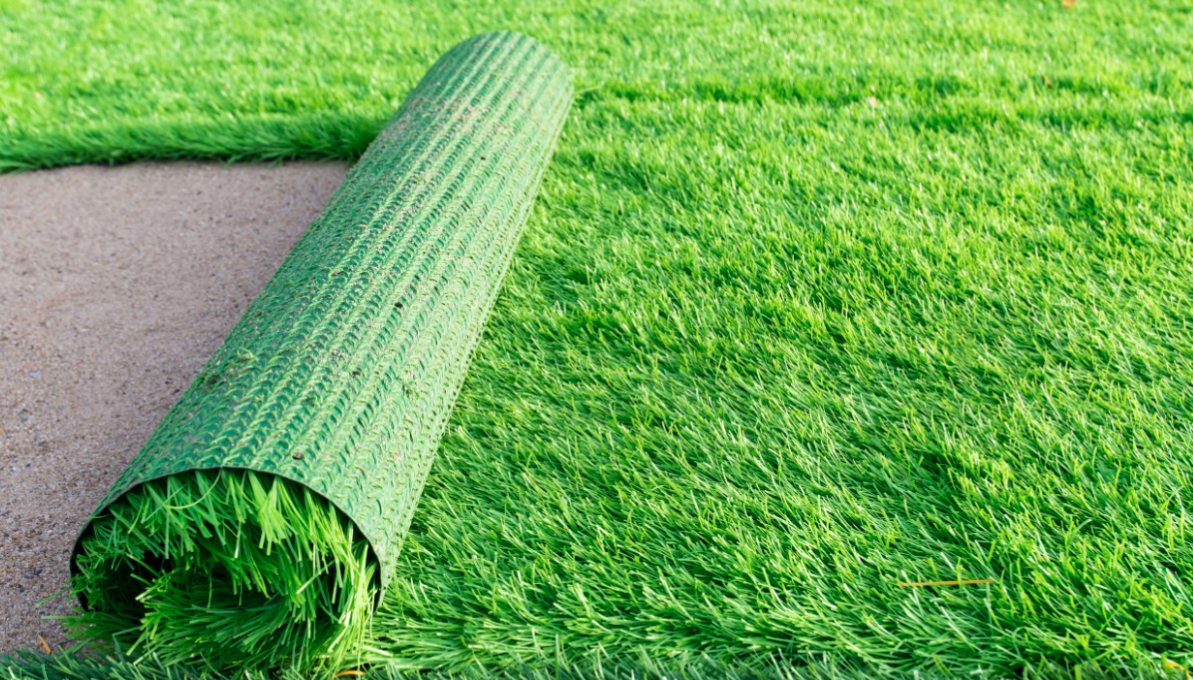 In recent years, there's been a huge push in transitioning from natural grass to artificial/synthetic turf. Many homes in suburban areas have been seen with picture-perfect lawns. While some are experts in landscaping, many of them have tossed aside natural sod for mats of artificial turf. There are a number of reasons for why this transition is taking place. Duly, there are some positives for why one should consider making the switch away from natural grass to fake turf.
Pros
Overall cost is the primary reason for why people switch to artificial turf. In the interim, costs may seem high. However, one will be saving tons of money in the long run. On average, it costs roughly $12 per square foot of artificial turf. The costs could be in the thousands when fully draping one's lawn in artificial turf. However, one must look at the bigger picture.
Once the artificial turf is put down, no maintenance is required. This includes watering, re-sodding, fertilizing, and landscaping. These are all weekly costs that will be completely cut out of your financial package. The simple fact of saving water is better both for the environment as well as one's water bill. This is particularly the case if the individual lives in a dryer climate with little rain.
Additionally, one won't have to pay someone to keep the lawn manicured and clean. A number of occurrences could damage the lawn (such as the appearance of gophers, or a rambunctious dog). Re-sodding could be frequently and costly. With an artificial surface, this won't be necessary.
Aside from that, there's a sense of consistency involved. Your lawn will always be looking perfect and pristine. This is particularly nice when trying to make a neighbor, friend, or family member jealous. The lack of maintenance also allows the individual to enjoy other leisure activities rather than spending multiple hours arduously chopping grass on a weekend afternoon.
Cons
There are a few drawbacks when it comes to having synthetic turf. For one, the turf cannot be recycled. This might be a deal-breaker for those environmentally-conscious people. The fixture within the grass is made from old rubber (sometimes from recycled tires). As such, the turf can get exceptionally hot in the sun. Walking barefoot on this artificial grass during the summertime is a major challenge. This could also hinder a child's ability to play outside on the turf during a heatwave.
Additionally, the turf is said to emit a strong yet unpleasant odor when not fully cleaned. This includes hosing off the turf every so often to prevent the build up of debris, leaves, dust, or even weeds.
As one can see, there are both pros and cons when thinking about installing artificial turf. Interested parties should do their due diligence in researching the best possible course of action for their own living situation.